How do I place an order?
To shop, simply browse our categories, select the items and quantities you wish and press the add to cart button.
You will then be directed to your shopping cart. You may choose to checkout at this stage, or add further items.
If you don't see what you want, please call 01292 590590 or contact us by email.
To complete your order, click on checkout and complete the form with your contact and payment details. To ensure the security of your personal data, we use a secure server which encrypts all communications.
Where does Tarelgin deliver?
Delivery is within the UK, and is charged according to shipping zones - to avoid delay, please ensure you choose the correct zone when ordering.
If in doubt about shipping zone, please contact us by email or phone 01292 590590 and we will be delighted to assist.
How do I apply a discount code?
If you have a coupon code for a discount, this can be applied either on the cart page or on the checkout. Look for the heading "Apply Discount Code", click on it and then enter the code and click apply. Please contact us by email or phone 01292 590590 if you need assistance.
Apply Discount Code on the Shopping Cart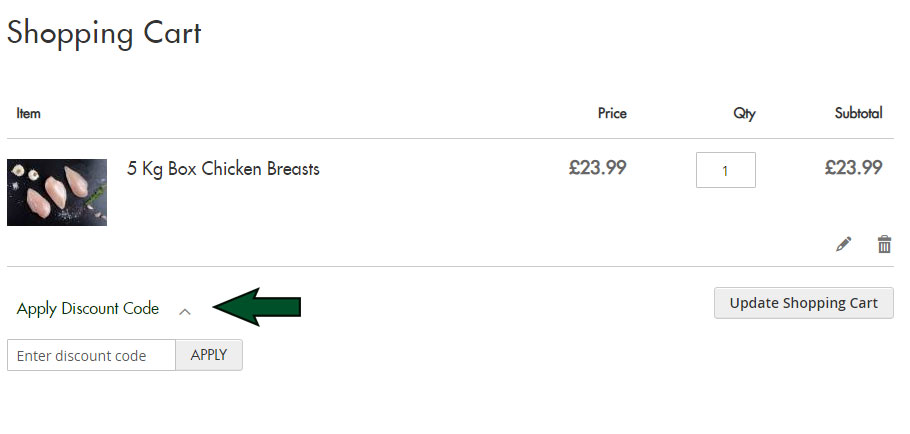 Apply Discount Code on the Checkout